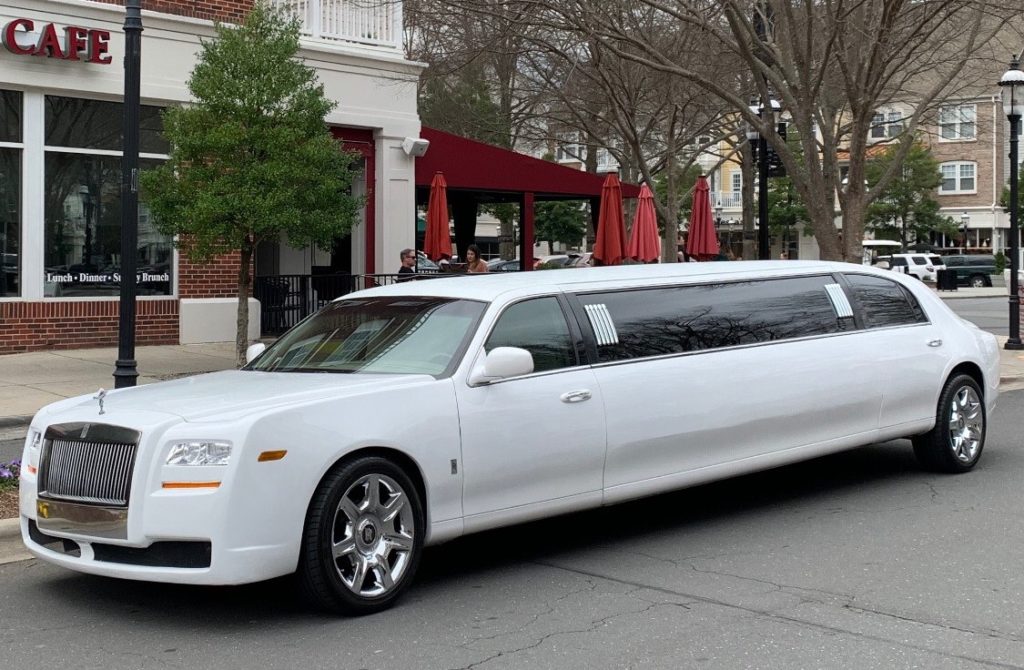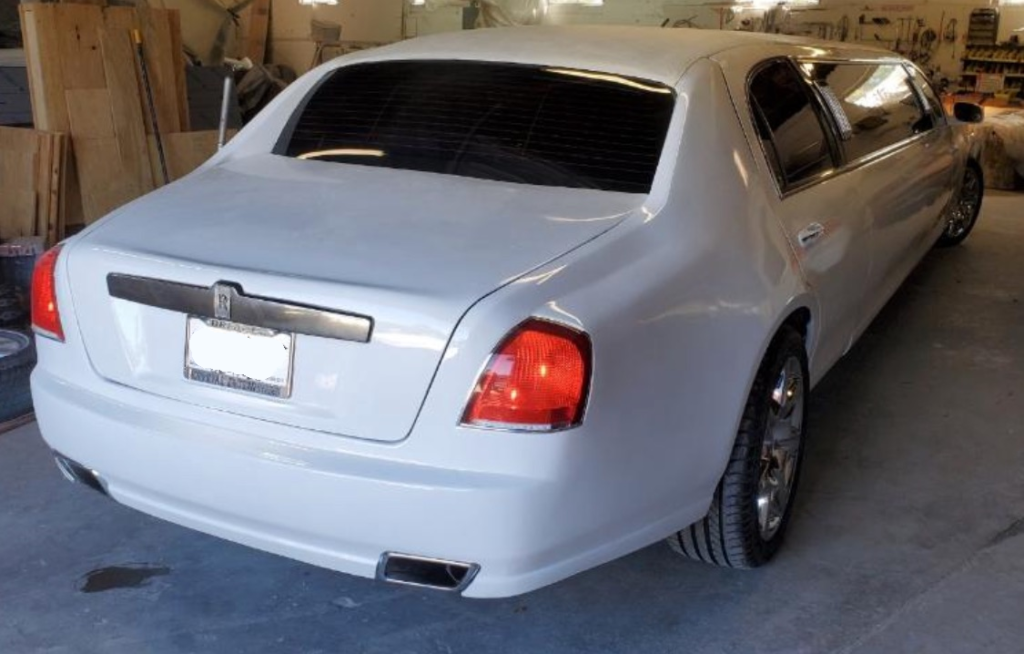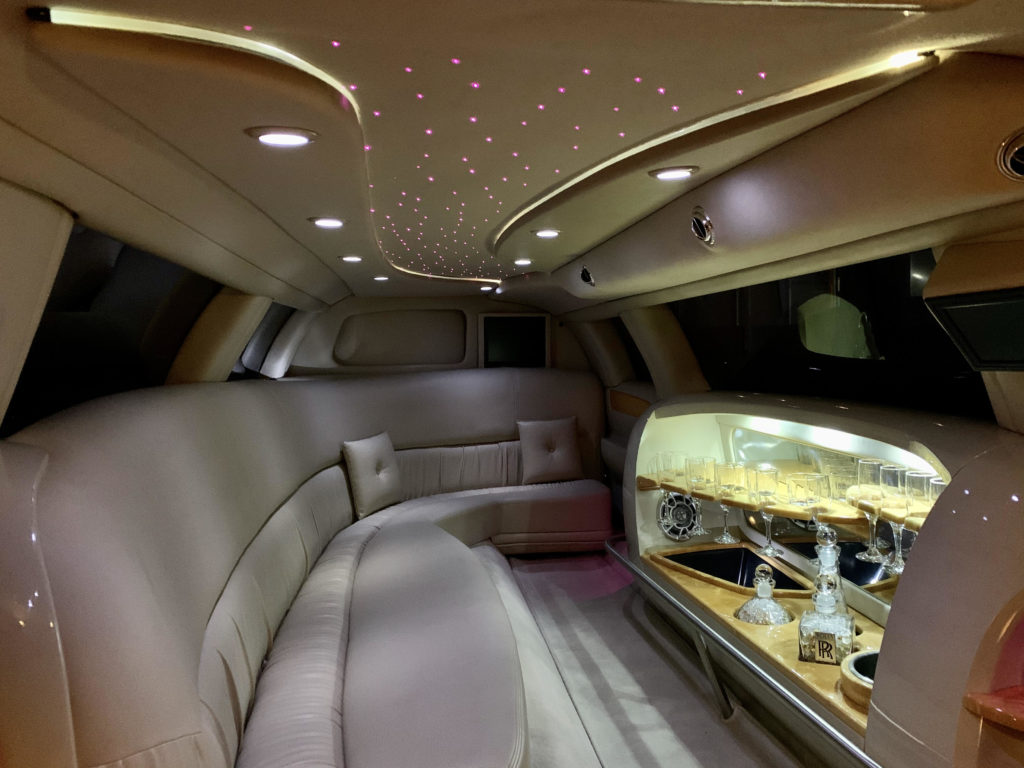 There must be a special occasion around the corner, otherwise you wouldn't be searching for Rolls Royce limo rentals. No matter what you need transportation for, the classic Rolls Royce Style Limo service is sure to impress you and your guests.
What's better than a fantasy ? A Dream ? Our new Rolls Royce Style Limo seats 8 passengers. Features This ultra-luxurious limousine features original custom 20" Rolls Royce chrome wheels, premium Tan leather interior, light wood grain bar, fiber optic elegant lighting, star gazer light ceiling, mood lighting, TVs, top-of-the-line audio/video system, rock Glasses, champagne glasses, decanters and partition. Coupled with VIP red carpet treatment.
Why Rent a Rolls Royce Limousine?
When you think of a ROLLS ROYCE you think of luxury. So, if you are planning a wedding party, anniversary dinner or even a corporate outing, the Rolls Royce Style Limo will have to riding in lap of luxury.
Throwing a Great Gatsby party? Hire a Rolls Royce limousine and arrive in style. Book a Rolls Royce and knock your guest's socks off when the bride and groom take off in this Limo.
Due to the fact that this rides are few and far between, Rolls Royce limo rental prices will vary tremendously. Keep in mind, these rides are only available in select cities, so if you need one to travel to you, the cost will reflect that.
Call Five Star Limo in Charlotte, NC for all of your Charlotte Limo Transportation – (704) 541-0508
Click Here to Request a Quote
Five Star Charlotte Limo is proud to offer high quality limo service in the following areas:
Concord Limo Gastonia Limo Indian Land LimoIndian Trail Limo Lake Wylie Limo Matthews Limo
Pineville Limo Weddington Limo Waxhaw Limo